Graphics and Imagery
Graphics
Graphics used in the social media space must be sized appropriately for the respective channels they will appear on, and run the risk of cutting off pertinent information if the same graphic is used across all channels or if different presentations are not considered (i.e. mobile vs. desktop).
Social media feed graphic and image sizes per platform: (in pixels)
Facebook: 1200 x 630
Twitter: 1200 x 675
Instagram:

Feed: 1080 x 1080
Instagram stories: 1080 x 1920

LinkedIn: 1200 x 627
If time is limited, a 1920 x 1080 graphic will work for Facebook, Twitter, and LinkedIn.
Graphics created in a square format are often cut off on various mobile devices. Test to ensure this is not the case for what you're working on.
Sizing for cover photos per platform: (in pixels)
Facebook: 820 x 312
Twitter: 1500 x 500
LinkedIn Company Cover: 1128 x 191
Graphic resources
For a continually updated list of the above placements and more, please refer to the link here.
For registered accounts, a template package has been put together with pre-sized social media graphics, including overlays, event templates, awards and recognition templates, multi-use layouts for ease of use, cover photos, and more. All account administrators of registered accounts will be given individual access to these assets. If you have not registered your social media presence, you must do so to receive assets.
​Imagery
The general rules in the visual imagery section of the University style guide should be applied to use of imagery in the social media space. In addition to those, a few key considerations apply solely to the social media space:
When capturing photography for social media, employ the "face in the crowd" approach where imagery is less posed and shows more of a first person perspective. Focus on sights that would be captured if the audience were there.
Imagery of people and faces tends to be more engaging in the social media space. Seeing their eyes, even when not looking at the camera, can create energy and feeling.
Where possible, ensure that the background of your photography is free of individuals wearing clothes or memorabilia of other universities.
Avoid applying filters or effects to photography.
The same general rules apply to user generated content, but are more flexible as it is evident that an audience member captured the photo. Always credit the original users who shared the photo when resharing on your channels.
While phasing out photography that features the old marks will take time, please be conscious of avoiding it where possible.
Optimized for social: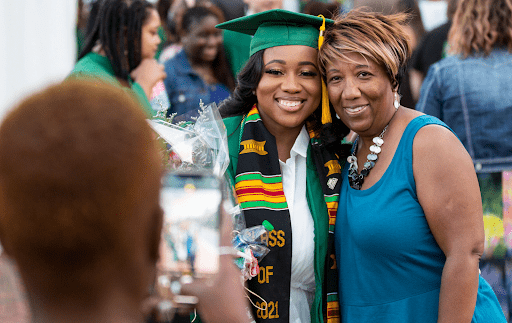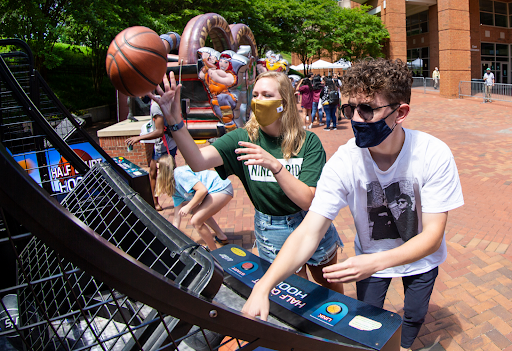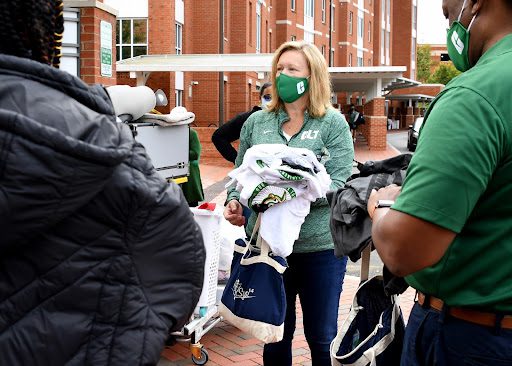 Not optimized for social: